So, do you know what kinds of projects highlight imperfections? Small projects. And do you know what requires primarily small projects? Babies.
They are freakishly small.
Babies, it seems, are everywhere these days. They are sweet and floppy and all that good stuff so it's fun to make tiny gifts for them, but as I expand beyond making plush toys I'm encountering some struggles. Baby booties are my latest endeavor. After I made the first pair, I showed them to Regan and he said, "Are you sure those are the right size? They don't look like they would fit anything." I shrugged, having nothing to try them on, but my friend assured me they would be perfect for her newborn. So with that small success I felt like I should make another pair for my brother's baby girl coming into the world very soon.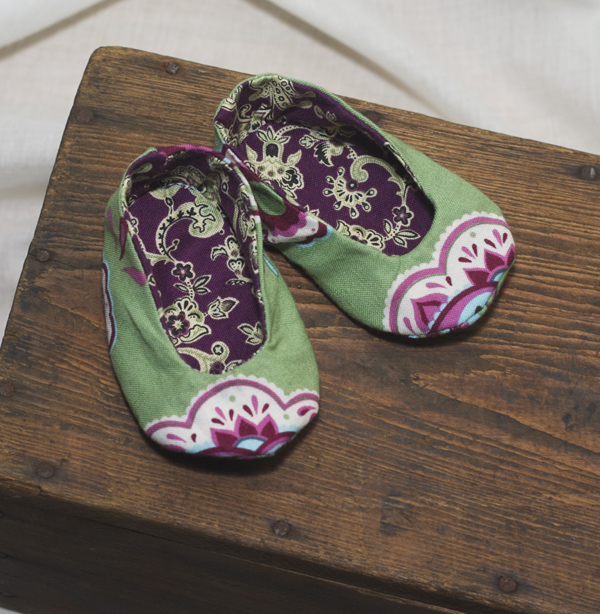 These booties, sized for newborns, are made using the free pattern instructions from both the Pleated Ballerina Baby Shoes and the Slip On Baby Shoes from Homespun Threads. They are neither style exactly, but I just needed a jumping point for the sizing and construction. The seams show every wrinkle and pull of fabric, highlighting each heel and toe turn along the way. They certainly aren't perfect but because they are so tiny they are kind of charming.
All this rambling is to say that I probably won't make more baby booties, but I do want to make more baby things. What are some of your best-loved baby clothing and accessories patterns and why? I've got about a month and a half to welcome my niece into the world in style.