I have never been what one might consider fashionable. Nor have I ever really committed to my own style.
Being born in '81 certainly didn't pave the way for my fashion-forwardness. During my first eight or nine years of life I pretty much looked just as bad as anyone else born into our decade. By the  mid 90s I had became more interested in the way I looked, but clothes of my choice weren't an option due to my family's finances. I wore a lot of lost-and-found clothing that summer campers had forgotten and tried to figure out how to make these odds and ends work for me, but with little guidance. I wasn't allowed to read Teen magazine or any of those other glossy, tempting, fashion periodicals. Instead, I had a subscription to New Moon Magazine.
Obviously, today I appreciate that my parents wanted me to read a magazine "about helping girls discover and honor their true selves, engage in meaningful pursuits and dialogue, and express their voices in ways that matter" but it didn't really help me cultivate a look beyond  tye dyed t-shirts and boxer style shorts (paired with Huarache-style sandals with socks).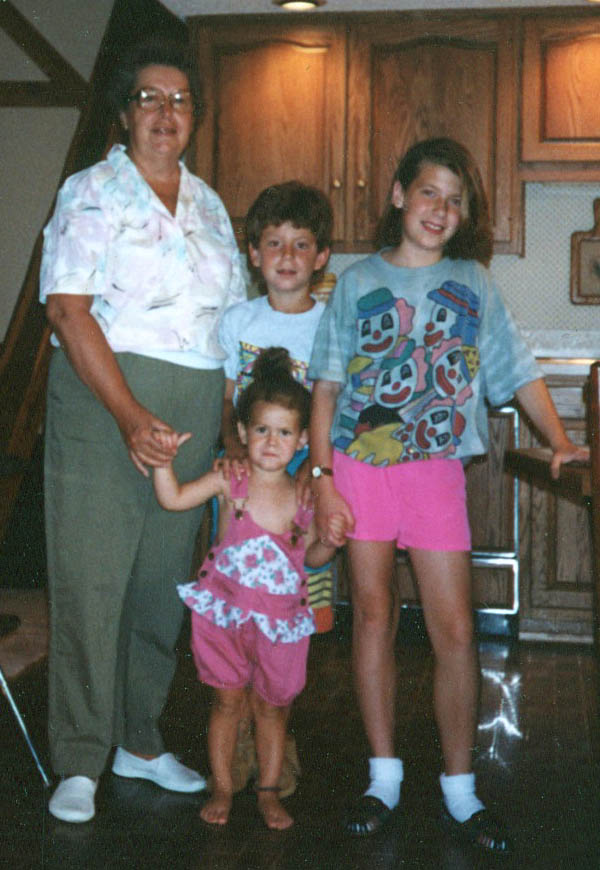 Even with my questionable fashion sense I managed to slip through middle school relatively unscathed, but by high school I'd moved to a new state and a new school. In one of my first few weeks there we divided into teams during gym and a particularly horrible set of girls on the opposing team looked over at me and my friends, snickered and said, "Look it's the ugly team vs the pretty team." So, after that I became dedicated to fading into the background.
Therapy session aside, all this is to say that now I work in fashion. For a fashion designer. For a collective with extraordinarily talented people who create high-end pieces. I'm going to have to go to New York to help out with shows at some point. And even though I've come a long way since tye-dyed clown shirts, I still have a sinking feeling I'm going to look like a dummy. So I've dedicated myself to figuring out my style.
These are the things I know: I like comfort and I like colors. Textures please me incredibly. I prefer knits to woven materials. I could wear boots all winter and sandals all summer.
Now I just have to work on weaving all these things together and try to achieve a balance. For me it's easy to embrace everything all at once, as evidenced by whatever is going on in the picture above, but I know that style is about making choices. It may seem silly to focus on style at all because the world has actual problems that need attention, but I think at least a little of my efforts can be dedicated to my style. People who have fun with what they are wearing and who embrace color and unexpected accessories make me happy. And I think that bits of happiness here and there do a lot more good in the world than we give credit.
As I figure out my style, I want to know more about yours. How would you describe your current style? How has it evolved over the years? Are there any moments that helped define your style?