At first I took one bite, then put these brownies aside. I thought they might be too rich for me. But four hours later I decided to try them again and was hooked. I don't know what changed during those few hours, but I soon began sneaking bites of these brownies whenever I could.
Luckily I was able to share most of the batch with friends. Otherwise I fear Regan and I would have polished off the whole batch within a matter of days. They are kind of irresistible. Let's just say that I got a little carried away tasting these bite-sized brownies while arranging them for the camera and ruined all the good work I'd been doing in my attempt to cut down on sugar.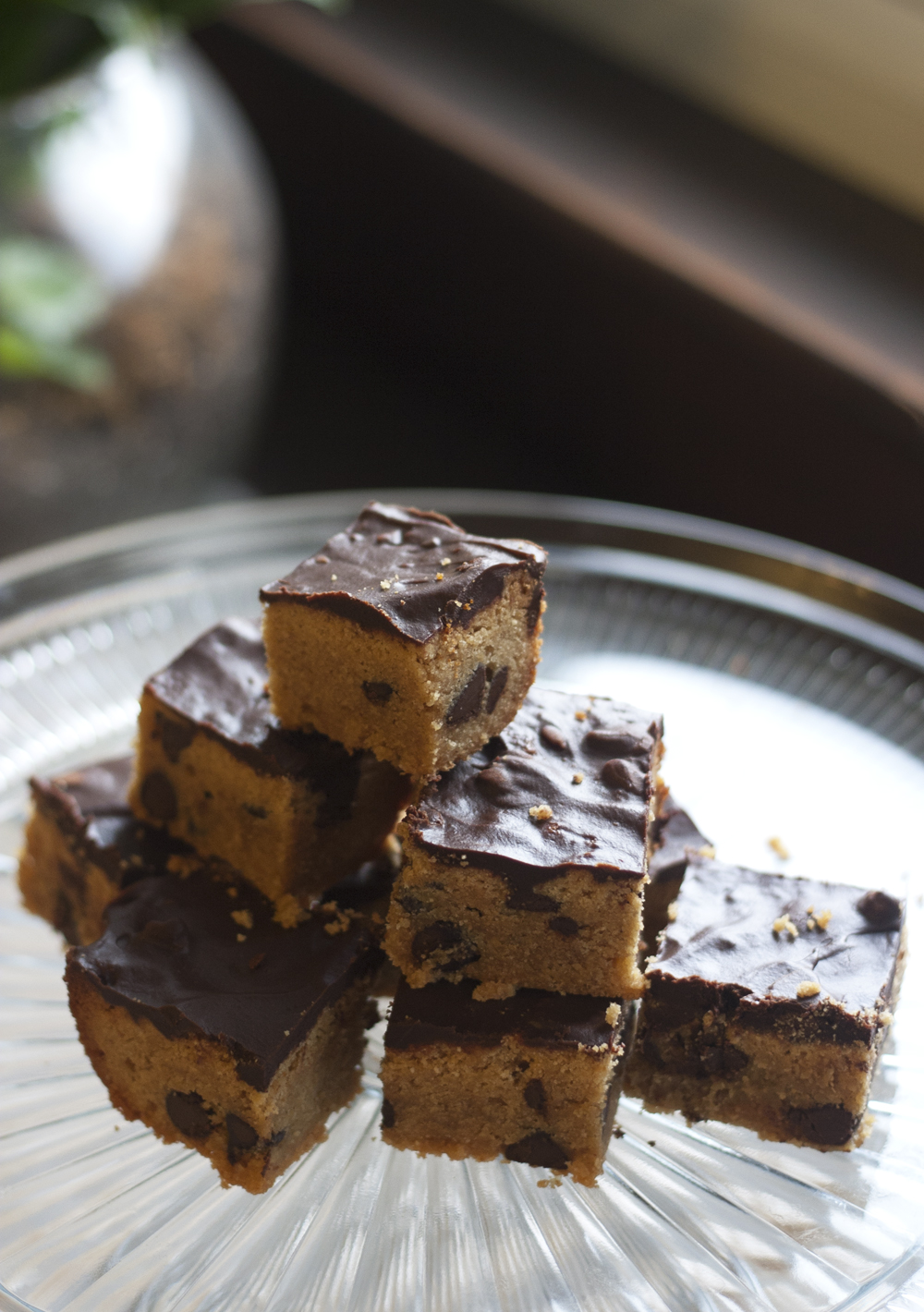 Totally addictive. Totally rich. Totally easy. I didn't touch Smitten Kitchen's recipe one bit and they were perfect.